Humphreys & Partners Architects (HPA), providers of high quality, innovative planning and design services, partnered with Bespoke to find real estate for its first Chicagoland office that conveyed the company's commitment to quality, exhibiting the high-end design they provide clients, and drives internal culture. To align with the company's strategic goals, the interior space was not the only qualifying factor; the lease duration, location, and building amenities would also play a role in locating the ideal space.
Through in-depth market and financial analysis, Bespoke identified various vintage properties with excellent bones where HPA could completely customize their space from the inside out. We also ensured these properties featured multiple amenities where they could entertain clients and prospects on site during and after office hours.
Leveraging industry-leading negotiation tactics, Bespoke negotiated with several landlords in an effort to acquire the optimal real estate solution for HPA. A property located on one of Chicago's most prestigious streets, Wacker Drive, and built during the golden age of the 1920s made the perfect fit for the company. We were able to obtain a below-market rental rate with an above-market tenant improvement package, while maintaining lease-term flexibility to avoid a 10-year lease commitment. In return, HPA enjoyed a building that features excellent river views, a rooftop deck, tenant lounge, and fitness center, allowing them to scale back their out-of-pocket expenses by not having to create all the different environments and amenities in their own space.
With Bespoke's expert commercial real estate services, HPA was able to stay true to its mission by transforming their first Chicagoland office into a strategic business asset that promotes business development and encourages their company culture.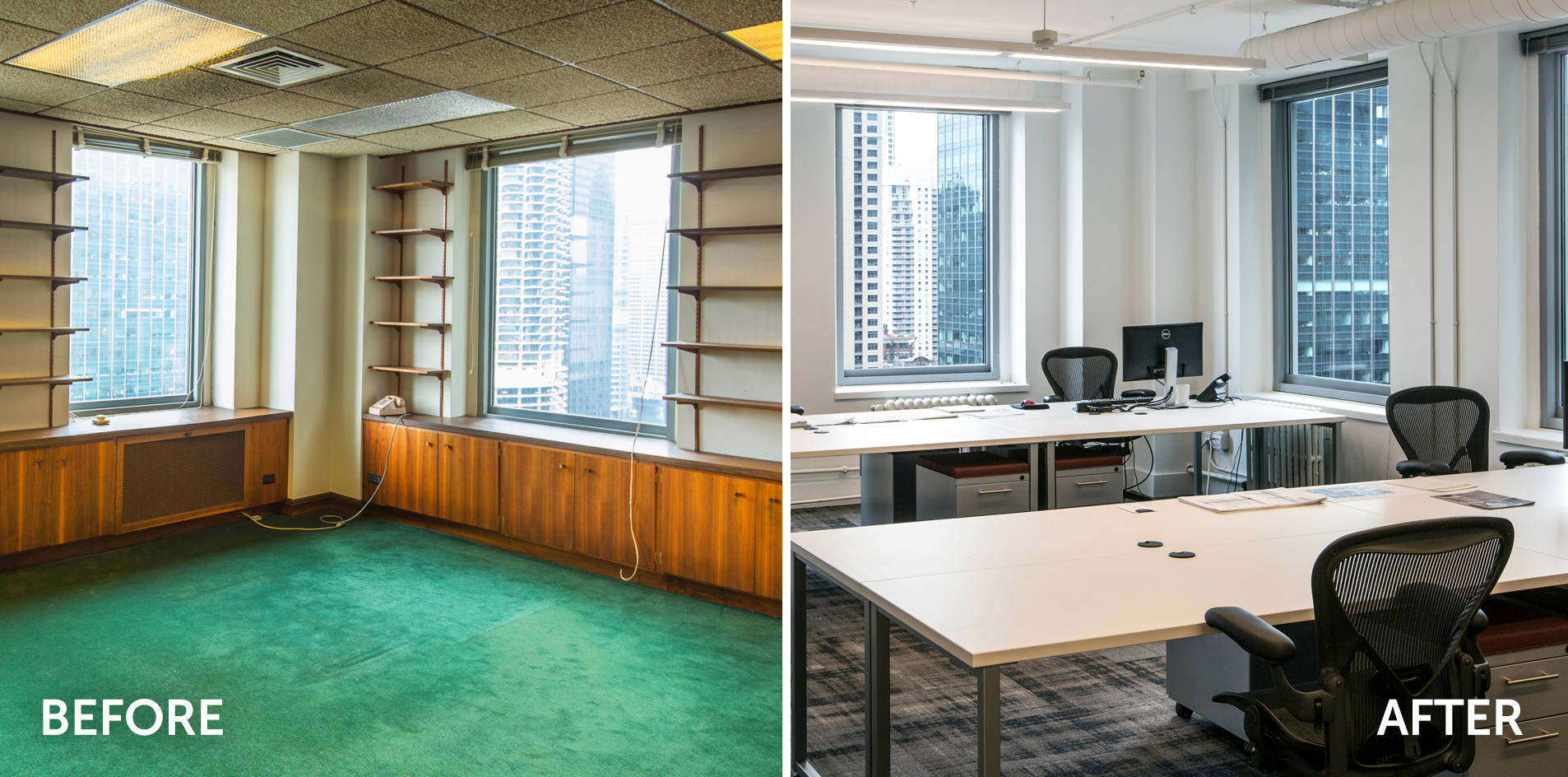 Click here to see more before and after photos and to learn more.