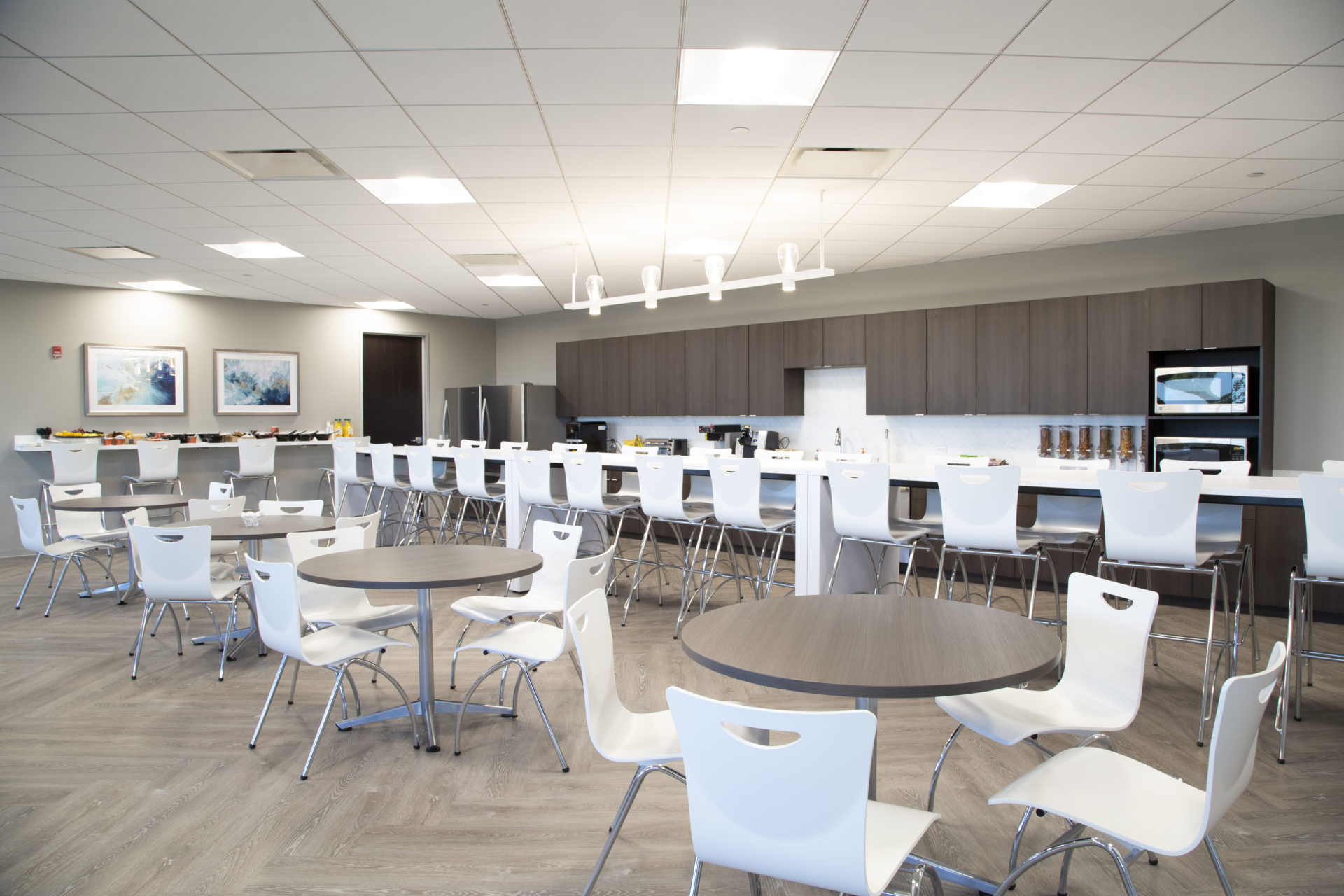 TerSera Therapeutics is a high-growth pharmaceutical company that acquires and develops specialty pharmaceutical products and intelligent solutions to deliver better outcomes for patients. Located in Deerfield, the company was searching for an upscale office space that would complement its growth goals and support its developing team.
Bespoke found a Class A building equipped with important features such as: large cafeteria, new fitness center, conference center, and underground parking.
Our team also maximized TerSera's tight budget and secured a 5-year lease with fully funded tenant improvements. The high-end space is designed with a large town hall space with multiple collaboration areas and top amenities.
TerSera moved in rent-free 60 days early, adding to the market rent abatement negotiated in the transaction.
"Our new location is a significant expansion in terms of space and amenities, and has thrilled and invigorated our entire team," says Edward J. Fiorentino, Chairman and CEO. "Bespoke did an exceptional job in all aspects of our move, from new lease negotiation to exiting the old lease to bringing external vendors to the table that provided outstanding service."